This week's Connections newsletter has highlights from each school building. See attached or read online @
https://5il.co/17woc

MCSD is looking to hire additional teacher substitutes, see our recruitment flyer online @
https://5il.co/12l73

All Marlboro Baseball and Softball scrimmages are cancelled for today, March 29, 2022.



The NHS will be hosting a Food Drive for the District's Backpack Program at the Dollar General in Marlboro on Friday, March 25, from 4-6 PM. Pasta and dry cereal donations are needed!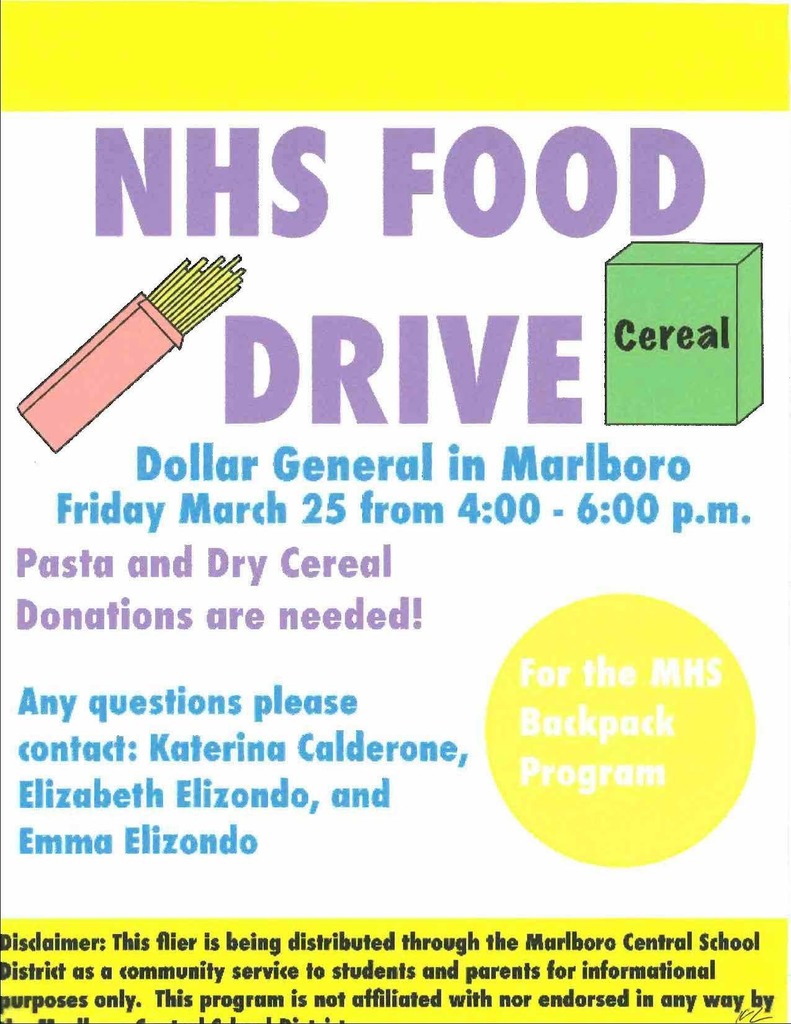 Calendar reminder for all families. Please note that there is no school for students tomorrow, Wednesday, March 16, 2022. It is a Superintendent's Conference Day for staff. View the student calendar @
https://5il.co/wqur

Tuesday, March 15, 2022 - 1/2 Day for Marlboro Elementary School - Afternoon Parent / Teacher Conferences. MES will dismiss at 11:20 am. MHS and MMS have full day of school, regular dismissal.

The National Honor Society will be hosting a Blood Drive at MHS on 4/21 from 8 AM-2 PM. To schedule an appointment, visit
www.RedCrossBlood.org
and use the sponsor code: MarlboroHS.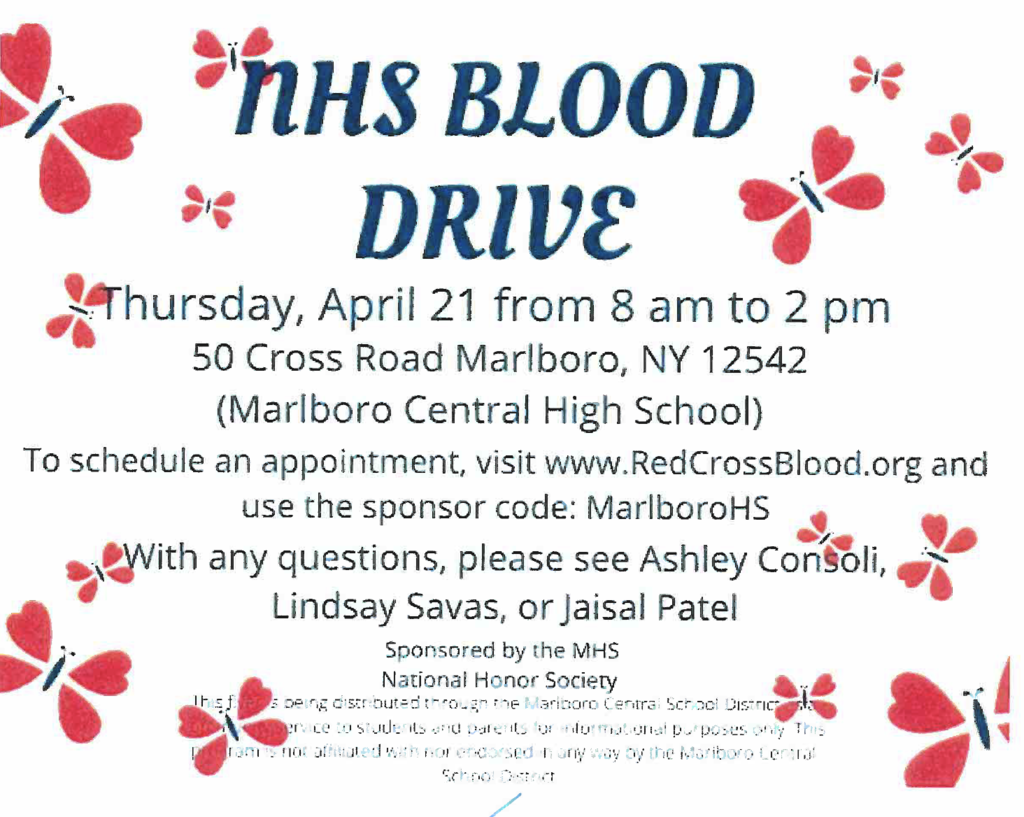 Due to expected winter weather, the Zombie Prom performance has been canceled for tomorrow, Saturday, March 12 and rescheduled for Sunday, March 13th at the same time, 7PM. Tickets for the Saturday performance will be honored both this evening and on Sunday. Tickets are available at the door for both tonight and Sunday's performance. We hope you join us for this year's performance.

REMINDER: District-wide Parent/Teacher Conferences will take place on March 11 & 15. As a result, Friday, March 11 will be a half-day for students in Grades K-12 and Tuesday, March 15 will be a half-day for MES students ONLY. Student dismissal times on Friday will be as follows: The MMS will dismiss at 10:20 AM, MHS will dismiss at 10:30 AM, and MES will dismiss at 11:20 AM.

Due to incoming snow conditions, Marlboro Schools are CLOSED today, Wednesday, March 9, 2022.

The adopted student calendar for the 2022-23 school year is now available for viewing, view online @
https://5il.co/16hpi


School begins on Monday, February 28th with a regular school day. Monday will be a "B" day. View the student calendar @
https://5il.co/wqur

The Marlboro High School Drama Club will present "Zombie Prom" on March 10, 11, and 12 at 7 PM. Tickets cost $12 for adults and $9 for children, students, and seniors, and can be purchased in advance at bit.ly/3M1LSCE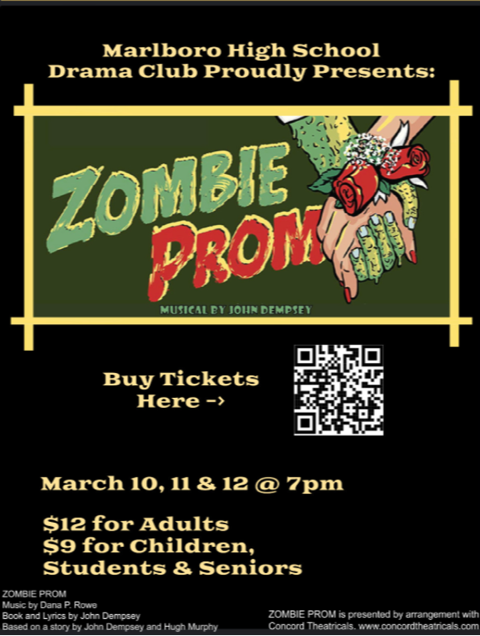 A reminder that a vaccine clinic will be held at Marlboro High School on Thursday, February 24th. For more information, view online @
https://5il.co/15vph

Today's Connections newsletter announces a vaccine clinic at Marlboro High School on Thursday, February 24th. For more information, read online @
https://5il.co/15vph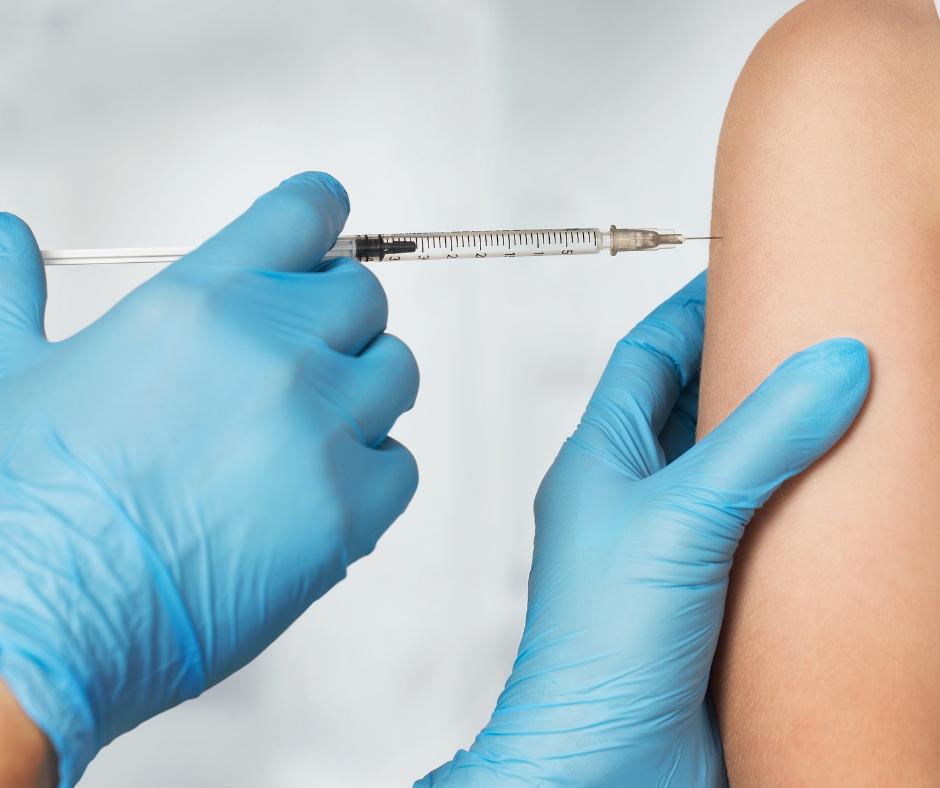 A reminder that next week is President's Week recess. School will be closed, 2/21 to 2/25, reopening on 2/28. View the student calendar @
https://5il.co/wqur

Registro de jardín de infantes para el año escolar 2022-2023 se llevará a cabo en las siguientes fechas, Martes, 8 de marzo. Más información @
https://5il.co/15r74