The Marlboro Central School District is looking to hire additional teacher substitutes. If anyone is interested in the opportunity, please share, more info online @
https://5il.co/12l73

This week's Connections newsletter has information on our Winter Concerts for each building, read more online @
https://5il.co/12jto

Early dismissal for today, Tuesday, November 23rd Today is a half-day for ALL students in Grades K-12 due to Parent / Teacher Conferences is all buildings. Students will be dismissed at the following times: Middle School dismissal is 10:20 am, High School dismissal is at 10:30 am & the Elementary School is at 11:20 am

District-wide Parent/Teacher Conferences will take place on November 22 & 23. Monday, November 22 will be a half-day for Marlboro Elementary School students ONLY. Tuesday, November 23 will be a half-day for ALL students in Grades K-12. More info @
https://5il.co/1100p

Meet Me in Marlborough invites you to the Holiday Extravaganza, today, Saturday Nov. 20th, view details online @
https://5il.co/11y6p

Just a reminder that there are local vaccination clinics this weekend, including one in Marlboro. See more info online @
https://5il.co/11y3c

This week's Connections newsletter has local vaccination clinics, including one in Marlboro. Read more online @
https://5il.co/11y3c

Marlboro Schools is committed to improving our new website and app, please take a short survey to help guide improvement efforts @
https://bit.ly/3C2d1yX

This week's Connections newsletter has highlights from each of our school buildings, read more online @
https://5il.co/11eol

Please note that Tuesday, November 2 is a Superintendent's Conference Day. There will be no school for students.

Reminder to all Parents and Guardians that today is a half day for students.. The buildings will dismiss at the following times today: Middle School dismissal is 10:20 am. High School dismissal is 10:30 am. Elementary School is 11:20 am.

This week's Connections newsletter highlights news from each school, read more online @
https://5il.co/zy9m

The Marlboro BOE will be meeting on 12/17 at 7:30 PM. The meeting will be held at @GOMHSDukes & broadcast live on the Marlboro CSD YouTube page.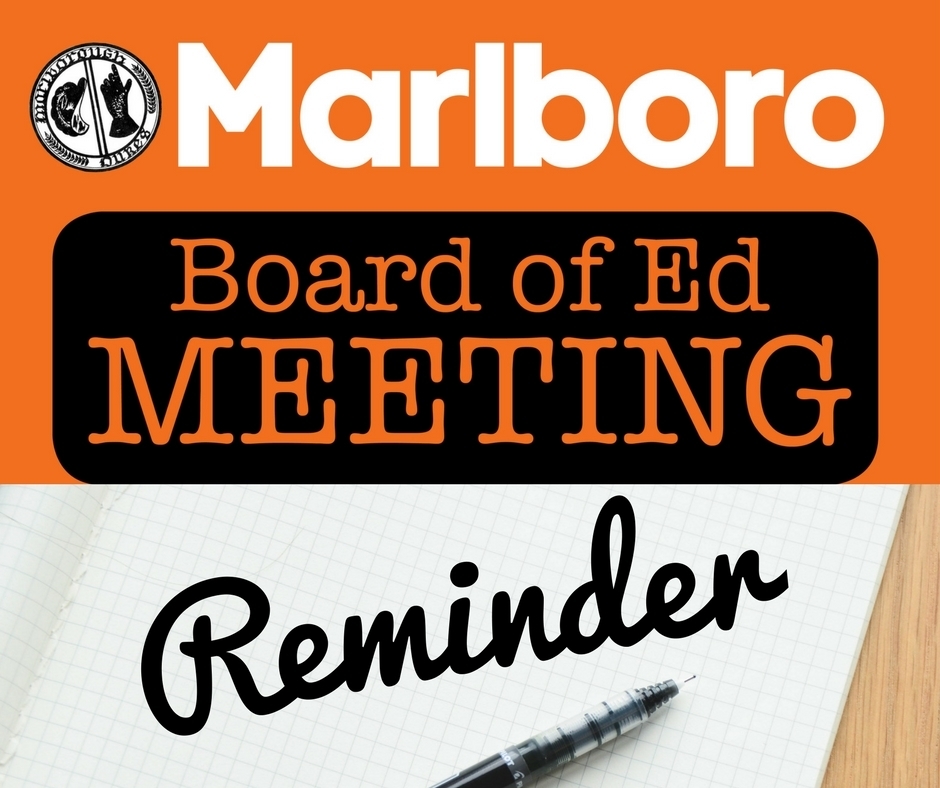 The Marlboro BOE recently approved the Superintendent's recommendation to "pause" in-person learning for a period of one week following the upcoming Winter Recess, Presidents' Week, and Spring Recess. For more information, including exact dates, visit
http://bit.ly/3gx8snk